Source: The Star
KUALA LUMPUR: An accident has occurred involving two trains on the LRT Kelana Jaya line.
According to Dang Wangi OCPD Asst Comm Mohamad Zainal Abdullah 47 commuters suffered severe injuries, while 166 others had minor injuries.
All injured have been sent to Hospital Kuala Lumpur for treatment.
AskRapidKL said on its Twitter account that emergency and rescue services are underway and urged all to stay calm and follow instructions.
"We apologise for any worry or anxiety caused. We are working as quickly as possible to extend aid and rectify the situation," it said on Monday (May 24).
Several videos and pictures of the incident have been circulating on social media and WhatsApp on the incident.
One of the videos shows someone bleeding from lacerations to the arm while several others are seen lying on the floor, presumably of one of the affected trains.
The Kelana Jaya line is the first fully automated metro line in Malaysia when it was opened in 1998.
With 37 stations, the Kelana Jaya line is the busiest metro line in Malaysia, moving nearly 300,000 passengers on an average working day before Covid-19 landed here.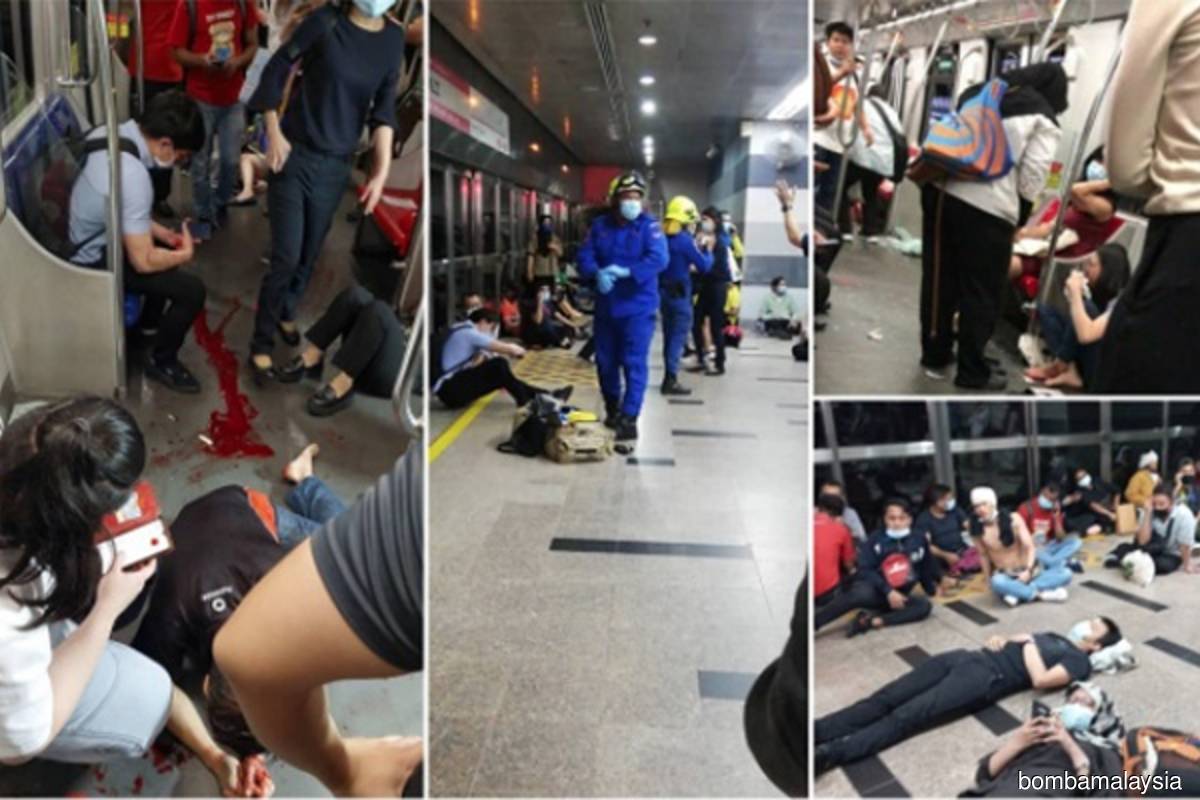 Written by, Miss Oumsree Ananthakumarl