A look at the variety of safety issues in the industry and suggestions on how to mitigate them.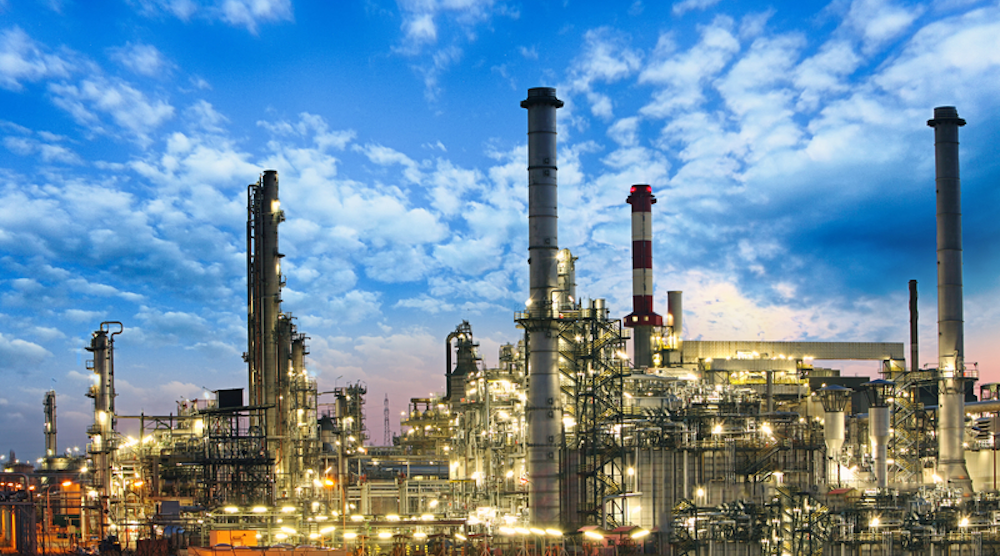 Extraction of oil and gas can be hazardous employment. According to data from the National Institute for Occupational Safety and Health, there were 161 fatalities and hundreds of incidents between 2015 and 2017. Identifying all potential dangers is crucial in an industry with so many different types of equipment and activities that offer a high risk to worker safety. It's also critical to teach your crews how to mitigate those dangers. Here's how oil and gas managers should assess their risk environment and develop a communication strategy to keep employees safe.
Overlooked Oil and Gas Safety Hazards: Be Aware of Your Surroundings
Injuries and fatalities in the oil and gas business are caused by more than just flammable chemicals and powerful machinery. Safety supervisors must be knowledgeable about not only the project's safety regulations, but also the surrounding conditions. Crews and job sites are continually changing, so any project owner could be overseeing a new environment on a daily or weekly basis. The following oil and gas hazards, which aren't limited to extraction activities, must be kept in mind by supervisors.
1. Vehicle Collisions
On-site safety isn't the greatest concern for oil and gas workers. Highway vehicle accidents are the primary cause of fatality in this business, according to the Occupational Safety and Health Administration (OSHA). Workers and equipment for the project must be transported to and from the well sites, which are frequently in remote locations. When drivers are tired or operating the transportation vehicle incorrectly, collisions can occur. When creating safety protocols, supervisors should make sure to factor in transportation to and from job sites.
2. Simultaneous Operations
Strike-by / caught-in / caught-between accidents are the next greatest cause of fatalities in the oil and gas industry, accounting for three out of every five on-site fatalities. Moving vehicles or equipment, falling equipment, and high-pressure lines are common causes of these occurrences. Simultaneous operations are frequently to blame for these dangers. With several subcontractors and different organisations operating alongside each other on an oil and gas well, space may be restricted. One supervisor might be a water expert, while another might be a chemicals expert, and neither knows anything about the other's risk profile. Unaware of the concurrent operation, a worker may be injured by or caught between machinery. Communicate your own risks to other supervisors if you're near another project, and stay in close communication when your own risks change.
3. Short-Service Employees
Temporary or short-term employees represent a significant risk to themselves and others on the job site. Another important risk factor for struck-by, caught-in, and caught-between occurrences is the existence of short-service staff. Some services do not require prior experience, but they can involve a lot of labor-intensive, high-exposure activities that might be hazardous to new employees if they are not adequately taught and supervised. To make it easier to monitor short-service employees while juggling other obligations, supervisors should keep the ratio of short-service employees to experienced workers to roughly one to five.
Create a Culture of Transparency with Crews and Third-Party Supervisors
When discussing oil and gas hazards, honesty is the best policy. If someone asks you a question, don't respond negatively. Safety managers must be proactive in conveying risks in real time when individuals, locations, and projects change. At least one advocate should be assigned to every project to communicate changing safety hazards both internally and outside. In addition to your own project owners, it's critical to create close working relationships with nearby project supervisors. Even if you have an experienced crew working on your project, they may not be aware of the safety risks posed by other crews. Creating a "pause button" for project activities is a beneficial method for promoting transparency and education. You should be able to stop what your crew is doing and properly explain the issue if anyone has a critical safety question, whether it's from a short-service employee or a supervisor on another project.
Take the Double Communication Approach: Relay All Hazards Verbally and Digitally
It's not merely necessary to keep in touch with project stakeholders in order to avoid mishaps. It is also necessary for OSHA compliance. On-site job safety should be communicated primarily through verbal communication, but all updates should be written down. While physical documentation can assist supervisors with compliance communications, digital tools can help distribute information in real time. If an on-site staff can't answer a query right away, an app can let them consult the home office for answers. Digital documentation also aids in the storage and sharing of key safety materials with project management teams, such as a Job Safety Analysis (JSA). Supervisors can also share digital files with other project supervisors for simple reference while putting together their own safety plan.
Oil and Gas Safety Hinges on Strong Communication
In recent years, deaths in the oil and gas industry have begun to decline. There were 25 recorded deaths in 2019, compared to 69 in 2017. This is, hopefully, due to improved communication within and between site employees. Oil and gas extraction locations are inherently transitory. Safety supervisors must collaborate and convey safety information early and regularly to account for continual changes in the surrounding environment. Deren Boyd is a senior vice president of new markets at KPA, a midsize business software and services supplier for environmental, health and safety (EHS) and workforce compliance. KPA products assist clients in identifying, correcting, and preventing workplace safety and compliance issues across their whole organisation.